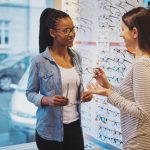 When it comes to eyewear, most people are used to the idea of picking out frames from a limited selection and settling for a design that may not fully align with their personal style. However, advances in technology and increased demand for customization have paved the way for a new trend in the eyewear industry – custom options. In this blog post, we will explore the benefits of opting for custom glasses and how they can help you create a truly unique and personalized look that matches your individuality and sense of style.
1. Perfect fit for ultimate comfort:
One of the primary advantages of choosing custom glasses is the ability to achieve a perfect fit. Many individuals often struggle with finding frames that sit comfortably on their faces due to variations in facial structure. With custom options, you can have your glasses precisely tailored to your face shape, ensuring that they sit comfortably and securely without any discomfort or constant adjustments. The frames can be adjusted to your specific measurements, allowing for a snug and personalized fit that enhances your overall comfort.
2. Showcase your personal style:
The eyewear you choose says a lot about your personal style, and with custom options, you have the freedom to design glasses that truly reflect your unique taste and personality. Whether you prefer bold and vibrant colors, minimalistic and sleek designs, or even quirky and unconventional shapes, custom glasses allow you to create a look that is truly your own. From choosing the frame material and color to adding personalized accents and embellishments, the possibilities are endless when it comes to customizing your eyewear to make a fashion statement.
3. Tailored lenses for optimum vision: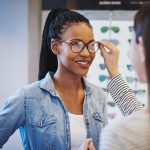 While the frame aesthetics are important, let's not forget about the lenses – they are crucial for clear, comfortable vision. Custom glasses also give you the opportunity to select lenses that are tailored to your individual needs. Whether you require prescription lenses, specific coatings to reduce glare, or even specialized lenses for outdoor activities, customization allows you to choose the options that best suit your vision requirements. With custom lenses, you can achieve optimal visual performance and enhance your overall eye health.
4. Unique materials and craftsmanship:
Opting for custom glasses means you have access to a wide range of materials and craftsmanship options that may not be available with mass-produced eyewear. From high-quality acetate and titanium frames to handcrafted details and intricate designs, custom options allow you to explore unique materials and craftsmanship techniques that elevate the overall aesthetics of your glasses. The attention to detail and superior craftsmanship that comes with custom eyewear can truly be a reflection of your appreciation for artistry and quality.
5. Stand out from the crowd: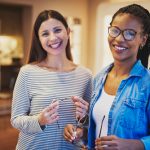 In a world where conformity is the norm, standing out from the crowd can be a refreshing change. Custom glasses offer you the opportunity to create a distinctive look that sets you apart from others. Whether it's a pair of eyeglasses that showcases your bold personality or sunglasses that add a touch of glamour to your outfit, custom options allow you to make a statement and be recognized for your style. Your glasses become not just a functional accessory but a conversation starter and an extension of your unique identity.
Summary:
The days of settling for generic eyewear are long gone. With custom options, you can transform your glasses into a personalized fashion accessory that perfectly aligns with your individuality and style. From achieving a comfortable fit to showcasing your personal flair, custom glasses offer a multitude of benefits. By opting for custom frames, tailored lenses, and unique materials, you can create a look that not only stands out from the crowd but also enhances your overall comfort and visual experience. So, why settle for ordinary when you have the opportunity to make your glasses uniquely yours? Embrace the world of custom eyewear and let your personality shine through every time you put on your glasses.
Need a Glasses Store in New Orleans, LA?
Art & Eyes is New Orleans' premier provider of eyewear for people who want to wear glasses while supporting the best artisans in American-made clothing, jewelry, and accessories. We're a high-end art-to-wear boutique as well as a resource for the person who wants excellent vision and visionary design from their glasses. Our collection of frames is hand-picked for people who appreciate eyewear as an opportunity for aesthetic expression. We pursue quality craftsmanship and design rather than trends and logos, and we take pride in curating our evolving collection. With frames ranging from $64 to $880 and brands like Eyebobs and Alain Mikli, we aspire to offer every customer accessible chic. Contact us today to learn more about what we can do for you!
Categorised in: Custom Eyewear, Custom Glasses