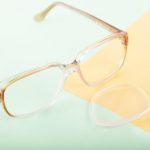 Eyeglasses not only correct our vision but also serve as a fashionable accessory that can enhance our look. However, finding the right frames that suit both our face shape and personal style can be a daunting task. In this blog post, we will guide you through the process of selecting the perfect eyeglass frames by considering your face shape and style preferences.
1. Determine Your Face Shape:
The first step in finding the ideal eyeglass frames is identifying your face shape. Different face shapes call for different frame styles to create a harmonious and balanced look. The most common face shapes are round, oval, square, heart-shaped, and diamond-shaped.
Round faces tend to have softer curves, and angular frames can help add definition to the face. Square faces often have strong jawlines and angular features, so choosing frames with soft curves or circular shapes can soften the overall appearance.
Oval faces are considered the most versatile, as most frame styles suit this shape. Heart-shaped faces have a wider forehead and narrower chin, and frames that are wider at the top can help balance the proportions. Diamond-shaped faces have broad cheekbones and a narrow chin, making cat-eye or oval frames a flattering choice.
2. Consider Your Style Preferences: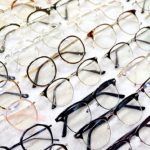 In addition to face shape, it is essential to consider your personal style when selecting eyeglass frames. Your frames should complement your personality, fashion sense, and the occasions you typically wear them for.
If you have a classic and timeless style, opt for frames with clean lines, neutral colors, and simple designs. Those with a more trendy and fashion-forward taste can experiment with bold shapes, vibrant colors, and unique patterns. A minimalist style can be complemented with thin and lightweight frames, while a vintage-inspired look can be enhanced with retro or oversized frames.
3. Find the Right Frame Size:
Another important aspect to consider is the size of the frames. Frames that are too large may overpower your features, while frames that are too small might look inconspicuous or unflattering. The right frame size should proportionally fit your face and align with your eyebrows.
The width of the frames should ideally follow the width of your face, with the edges of the frames extending slightly beyond the widest part of your face. The height of the frames should allow your eyes to be positioned in the middle of the lenses. Additionally, the temples should rest comfortably on your ears without applying excessive pressure.
4. Choose the Suitable Frame Material: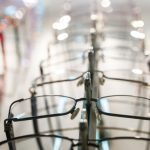 Eyeglass frames come in various materials, each offering different strengths, aesthetics, and durability. The most common frame materials include plastic, metal, titanium, and acetate.
Plastic frames are lightweight and affordable, available in a wide range of colors and styles. Metal frames, such as stainless steel or titanium, are durable, hypoallergenic, and provide a sleek and modern look. Titanium frames are particularly lightweight and ideal for those with sensitivity to heavier materials.
Acetate frames offer the advantage of versatility in terms of design, color, and patterns. They are also known for their durability and strength. Consider your lifestyle and preference for weight, flexibility, and design when selecting the frame material.
Summary:
Finding the perfect eyeglass frames is a combination of understanding your face shape, considering your style preferences, and ensuring the right frame size and material. It's important to choose frames that not only correct your vision but also match your personality and enhance your overall look. By following the tips outlined in this guide, you can confidently select eyeglass frames that flatter your face shape, showcase your style, and provide optimal comfort. Remember, finding the perfect frames is an opportunity to express yourself and make a fashion statement, so enjoy the process and have fun experimenting with different styles!
Need a Glasses Store in New Orleans, LA?
Art & Eyes is New Orleans' premier provider of eyewear for people who want to wear glasses while supporting the best artisans in American-made clothing, jewelry, and accessories. We're a high-end art-to-wear boutique as well as a resource for the person who wants excellent vision and visionary design from their glasses. Our collection of frames is hand-picked for people who appreciate eyewear as an opportunity for aesthetic expression. We pursue quality craftsmanship and design rather than trends and logos, and we take pride in curating our evolving collection. With frames ranging from $64 to $880 and brands like Eyebobs and Alain Mikli, we aspire to offer every customer accessible chic. Contact us today to learn more about what we can do for you!
Categorised in: Eyeglass Frames, Eyewear