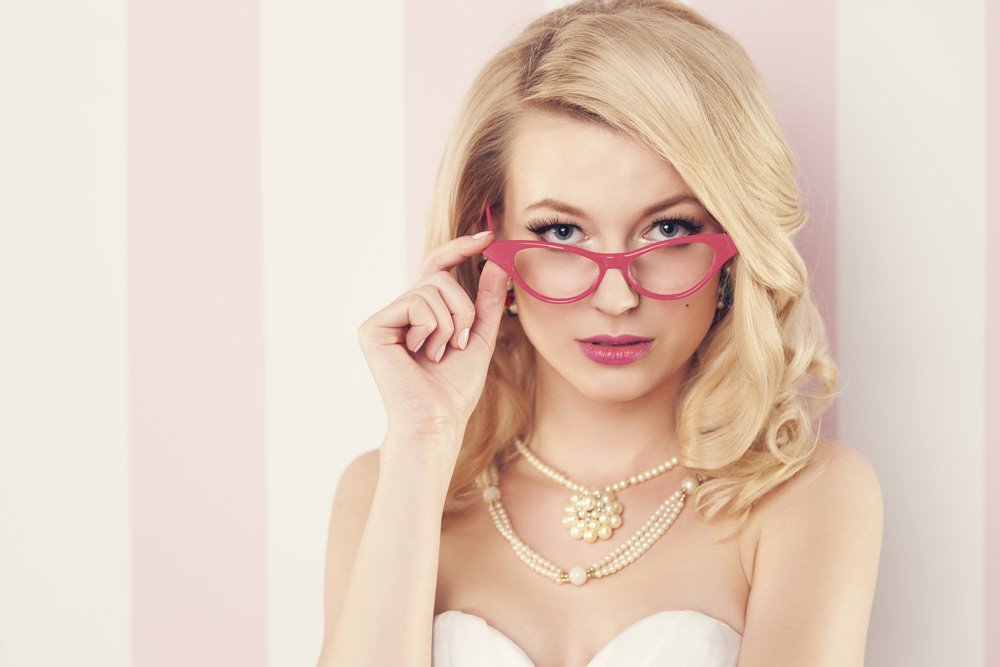 There are countless styles of eyewear in New Orleans, LA, and it can be overwhelming trying to keep up with them all! Don't worry, Art & Eyes is all over it so you don't have to be, and when you come in, we'll help you decide on just the right style. One design we've had our eye on this season is actually a classic: cat eye glasses.
You've heard the term before, but how much do you actually know about cat eye specs? Read on to learn more!
Cat eye glasses have a storied history
We're all used to hearing about cat eye glasses—after all, they're a popular design of eyewear in New Orleans, LA—and sometimes it's easy to forget that they have an amazing past. Eyeglasses tend to go in and out of style depending on the year, but cat eyes have been popular for decades!
They first found their way onto women's faces in the 1950s and 1960s. This was when glasses began to have a place in fashion, not just for function. Women recognized that eyeglasses could be a stunning accessory, much like a statement necklace or clutch, and that having the right pair gave them a signature look. Glasses started to be not just a way of seeing better, but also of being seen better. Since then, their appeal has continued to grow.
The design in a nutshell
As the name suggests, cat eye design eyewear in New Orleans, LA takes its inspiration from the felines we all know and love. The frames are round in the center but, like cat eyes, they then flare and narrow as they near the temple area. Frames can be thick or thin, colored or plain, or even bedazzled with gems and eye-catching stones. Today, there are more and more options than ever, and Art & Eyes has countless types of cat eye styles for you to try on or order.
Not just for the older generation
Some people hear the words "cat eye" and just picture something like Cruella de Vil from Disney's "101 Dalmatians"—you know, an older woman wearing fur. But we're happy to set the record straight: cat eye glasses are for all sorts of people! You can of course be a trendy septuagenarian and rock a hot pair of cat eye frames, but this look is equally attractive for younger women. The look recalls the days of classic divas who ran the town and didn't take nonsense from anyone. They knew style, they flaunted it and they were proud of how amazing they looked in their cat eye glasses! Women who embrace the cat eye design for eyewear in New Orleans, LA today are channeling the rich heritage of the style, and it is powerful.
Whatever your age or style, cat eye glasses can be a great new look for you. Come try on a few pairs of these favorites at Art & Eyes and set the modern maven in you free at last!
Categorised in: Custom Eyewear